Click on an item to go there, or select it from the hierarchical index below.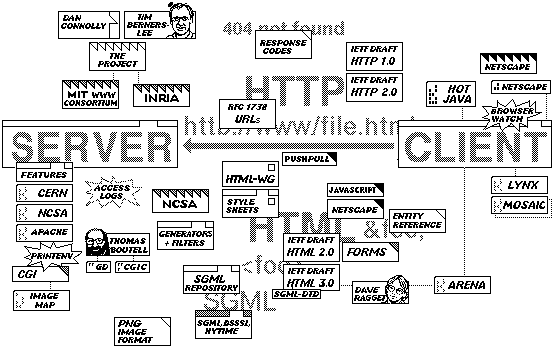 Protocol
Language
Server
Web
Client
---
This list is intended to be relevant rather than polite or exhaustive.  That is, it should get you to the reference information you want as fast as possible, without forcing you to browse through oodles of overviews, tutorials, tables-of-contents, and welcome pages.  Contributions in that spirit, and of course corrections, are gratefully accepted.
Last update August 1995, by jutta@cs.tu-berlin.de.